This is huge': Locust swarms in Africa are worst in decades
By BEN CURTIS, JOSPHAT KASIRE and CARA ANNAJanuary 25, 2020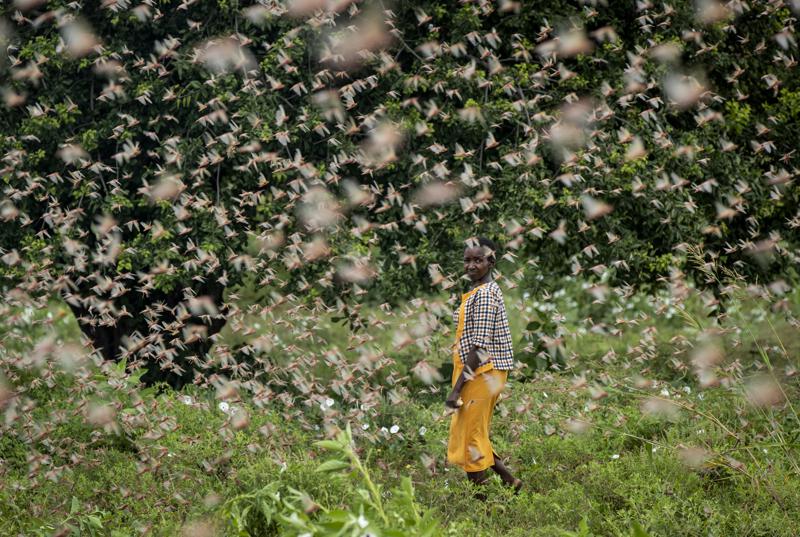 KATITIKA, Kenya (AP) — The hum of millions of locusts on the move is broken by the screams of farmers and the clanging of pots and pans. But their noise-making does little to stop the voracious insects from feasting on their crops in this rural community.
The worst outbreak of desert locusts in Kenya in 70 years has seen hundreds of millions of the bugs swarm into the East African nation from Somalia and Ethiopia. Those two countries have not had an infestation like this in a quarter-century, destroying farmland and threatening an already vulnerable region with devastating hunger.
---
We had this huge swarm in Biafra during the war, and to us children at that time is was both food and a great sport to hunt them in huge numbers and help Moms prepare them as source of protein in those days. Locust always are found where there is hunger from that experience. It could be harvested sun dried as food for soups and all sorts.